Partnership Opportunities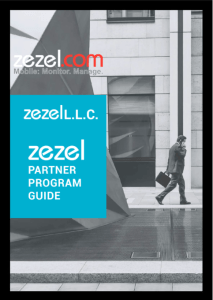 Our Partner Guide should give you most of the information you need to get a sense about what you can expect by working with us and allowing us to help you get your Mobile Encryption business off the ground.  Whatever you are looking for  we can either provide it or guide you to the right source.
The benefits of leveraging a tried and tested platform at a fraction of the cost of building your own is many, not to mention the top notch support of our over 70 person team.
Zezel is a global distributor of top level Encrypted communications used by even the biggest military organizations around the world.  Provide 'NATO-Grade' Encryption and mobile security to your clients, branded in your company but backed up by us on support, supplies, infrastructure and marketing! Click Here to view our Partner Guide.